PostUp
Remote work made easy
This was a five day design sprint as a passion project. I love great coffee shops to work from, especially in a new city, but it can be a hassle to try to find these great local spots.
Problem
Remote work can be filled with distractions.
This can be especially true if freelancers or remote workers are in a new city without knowing the best public work spaces, while still trying to hunker down for a few hours to get some quality work done.
Solution
PostUp takes the complications out of finding public spaces to work remotely. Through this modified, one-person design sprint, I crafted a series of solutions involving location, reviews, and amenity features.
Remote work shouldn't be complicated. Find somewhere to post up. Find your flow.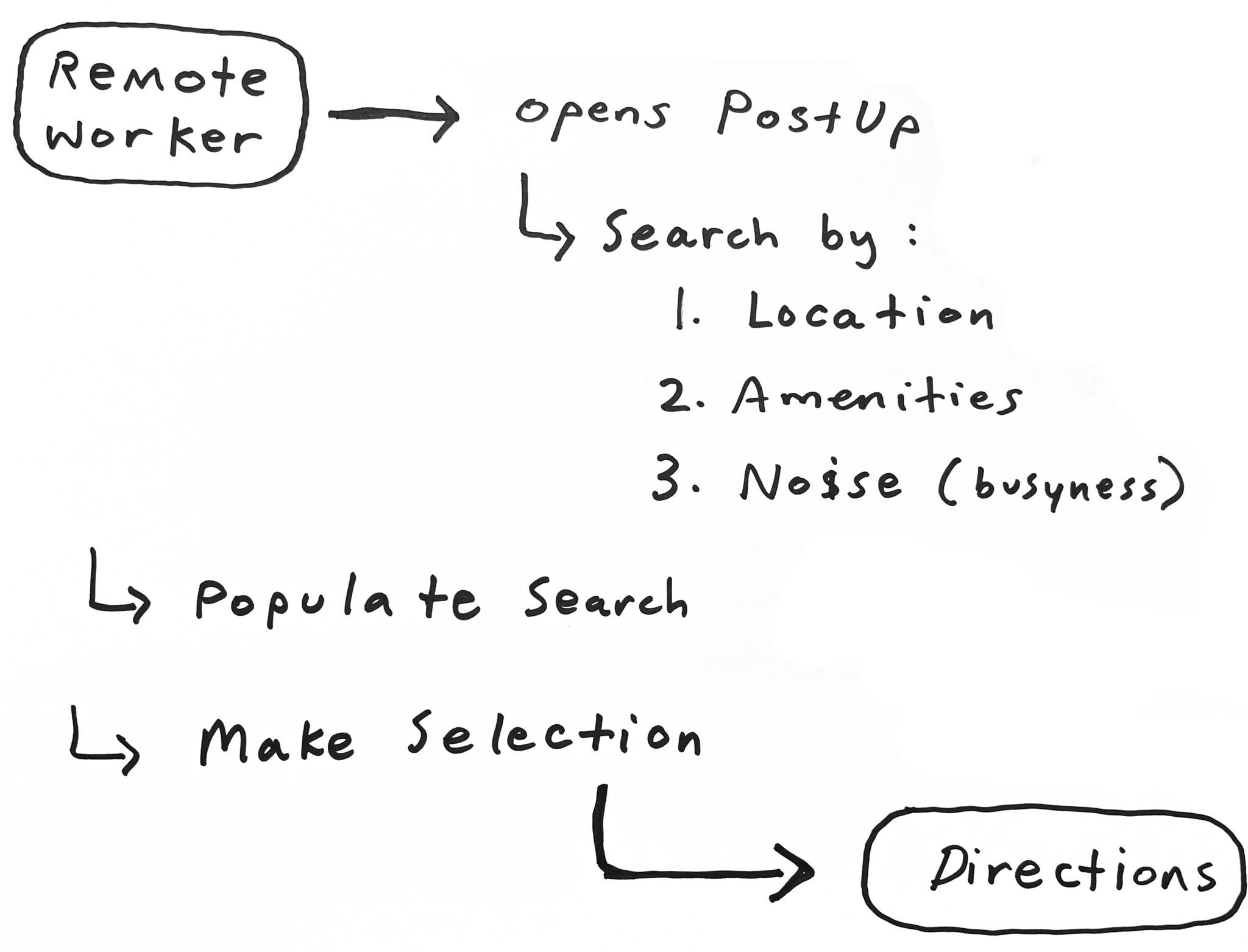 Day 1: Understand
For the first day, I was trying to get the lay of the land. I wanted to find out more about the problem and see what kind of users are involved. What is the typical day in the life of a remote worker?
The deliverable for the day was an end-to-end user experience map.

This user journey map's main call to action was finding directions to a public space to work.
Learning by Story
As a way of understanding PostUp and those who would use the app, I tried picturing the entire process as a narrative with a unique plot filled with characters, a conflict and resolution.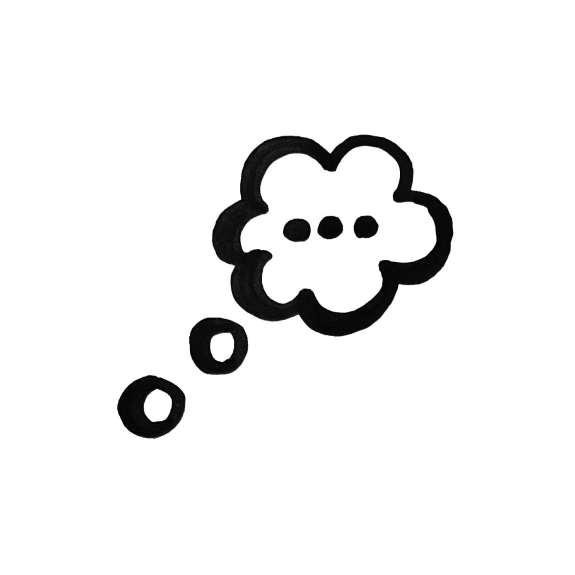 01
Plot
PostUp is a new startup that wants to make it easier for freelancers and remote workers to locate public places to optimize their work flow that is free of distractions. Ideally, these spaces would also provide amenities like food, bathrooms, and places to have small meetings.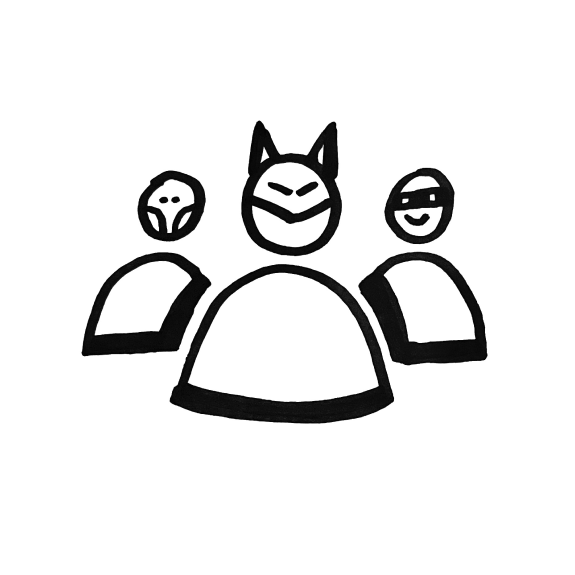 02
Main Characters
The main characters in this story are folks who work from home and need to get out a few times a week but want to find the best spot possible.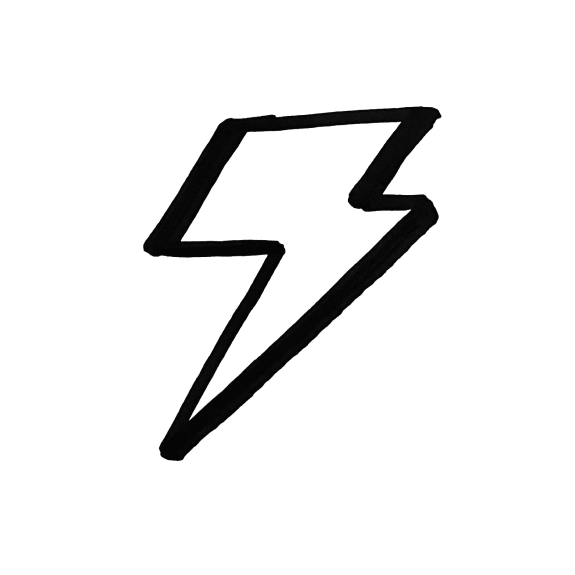 03
Conflict
Finding a spot can be time consuming, and sometimes after spending lots of time locating a spot, users report there being a poor wifi connection, crowds, or poor amenities.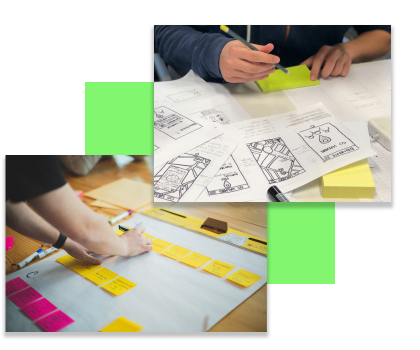 Day 2: Sketch
The next day, I sketched as I understood the conflict further and began to problem solve. As a designer, this "hands on" step is vital to the way I make decisions.
The deliverables for the day were lightning demos, crazy 8's, and a mini storyboard.
Lightning Demos
During the Lightning Demo phase of the day, I spent time researching other apps that provided some aspect of the problem such as navigation or amenity reviews to get an idea of how competitors handled these conflicts for the user.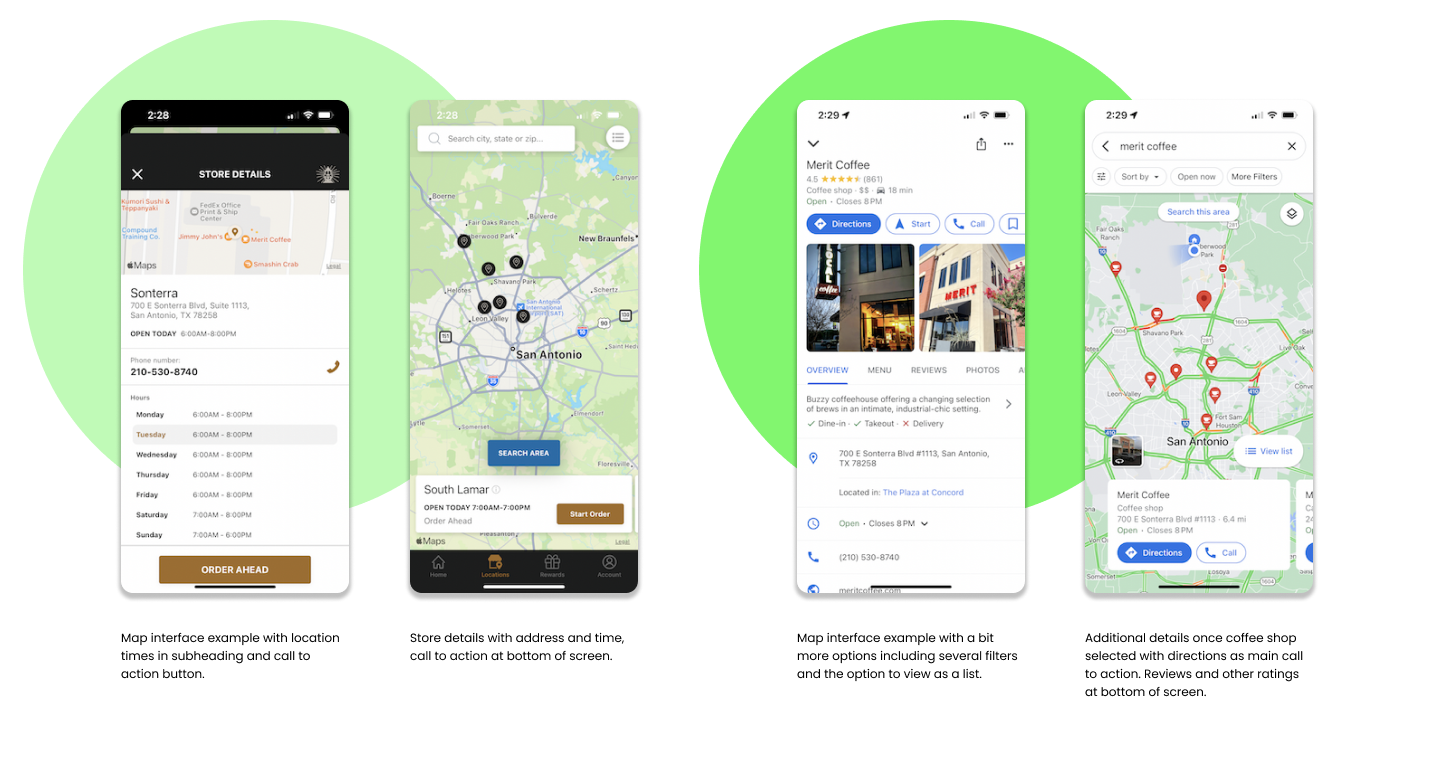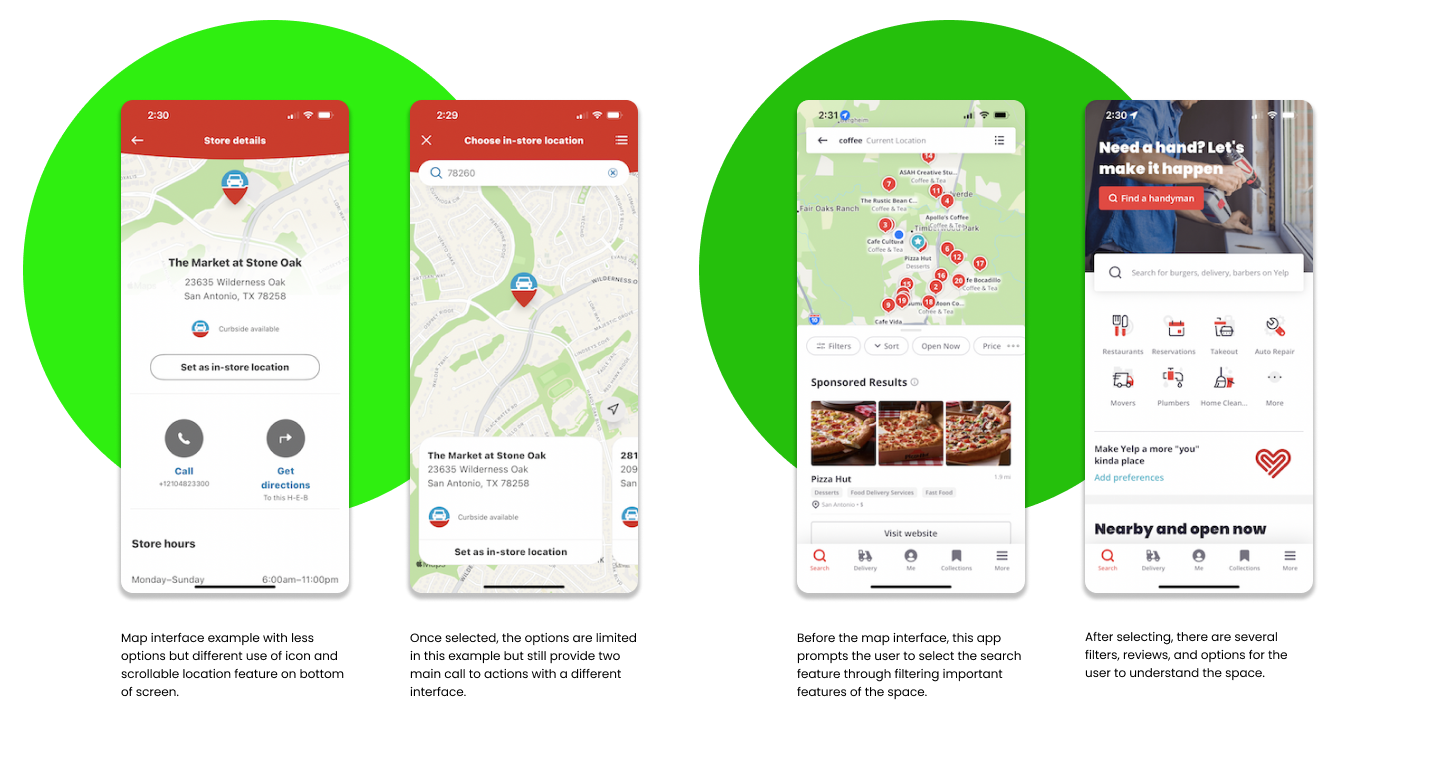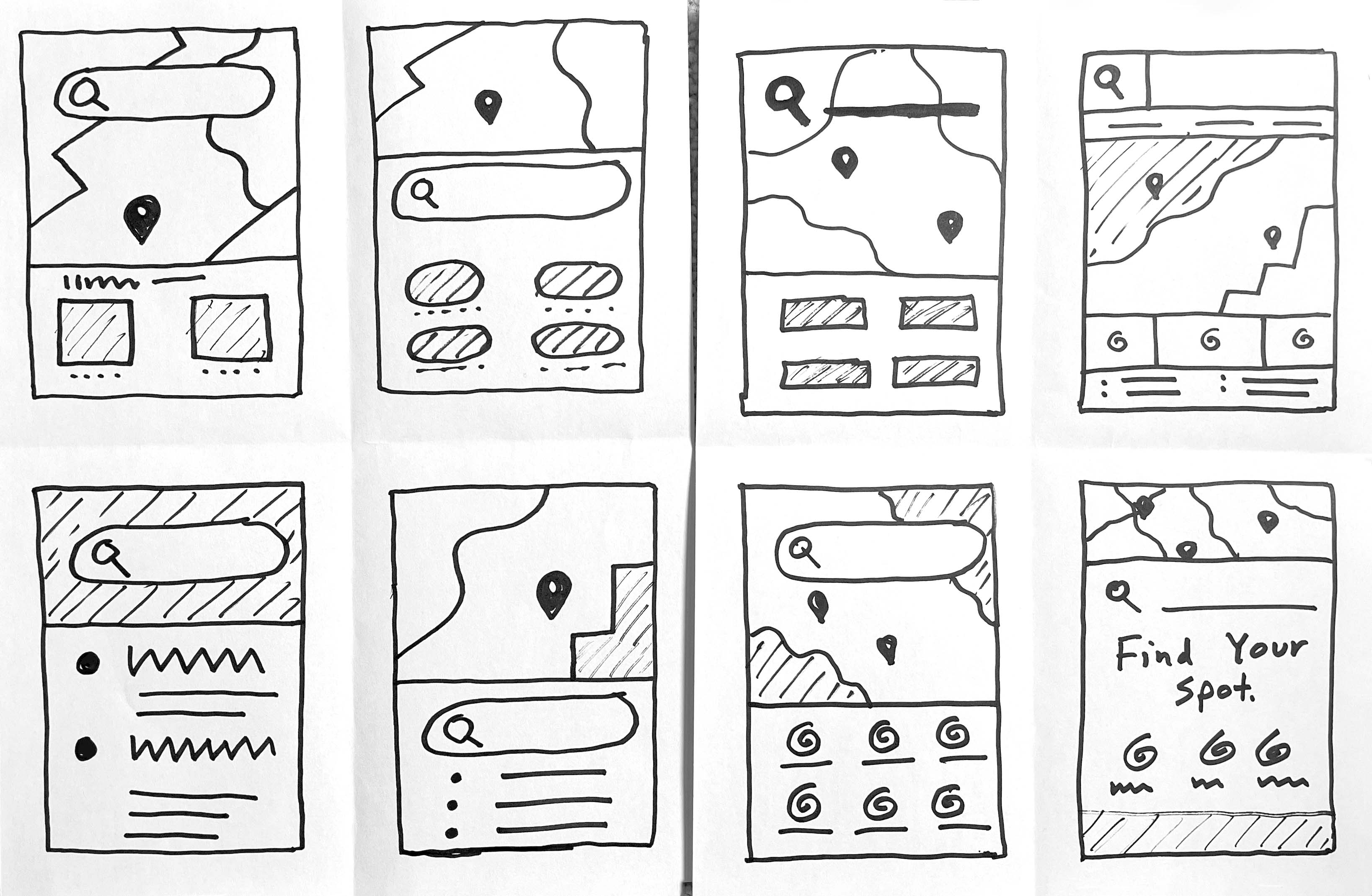 Crazy 8's
This is an example of the crazy 8 series of sketching the most vital screen, which for this project was the feature selecting the filter to search the remote working space by.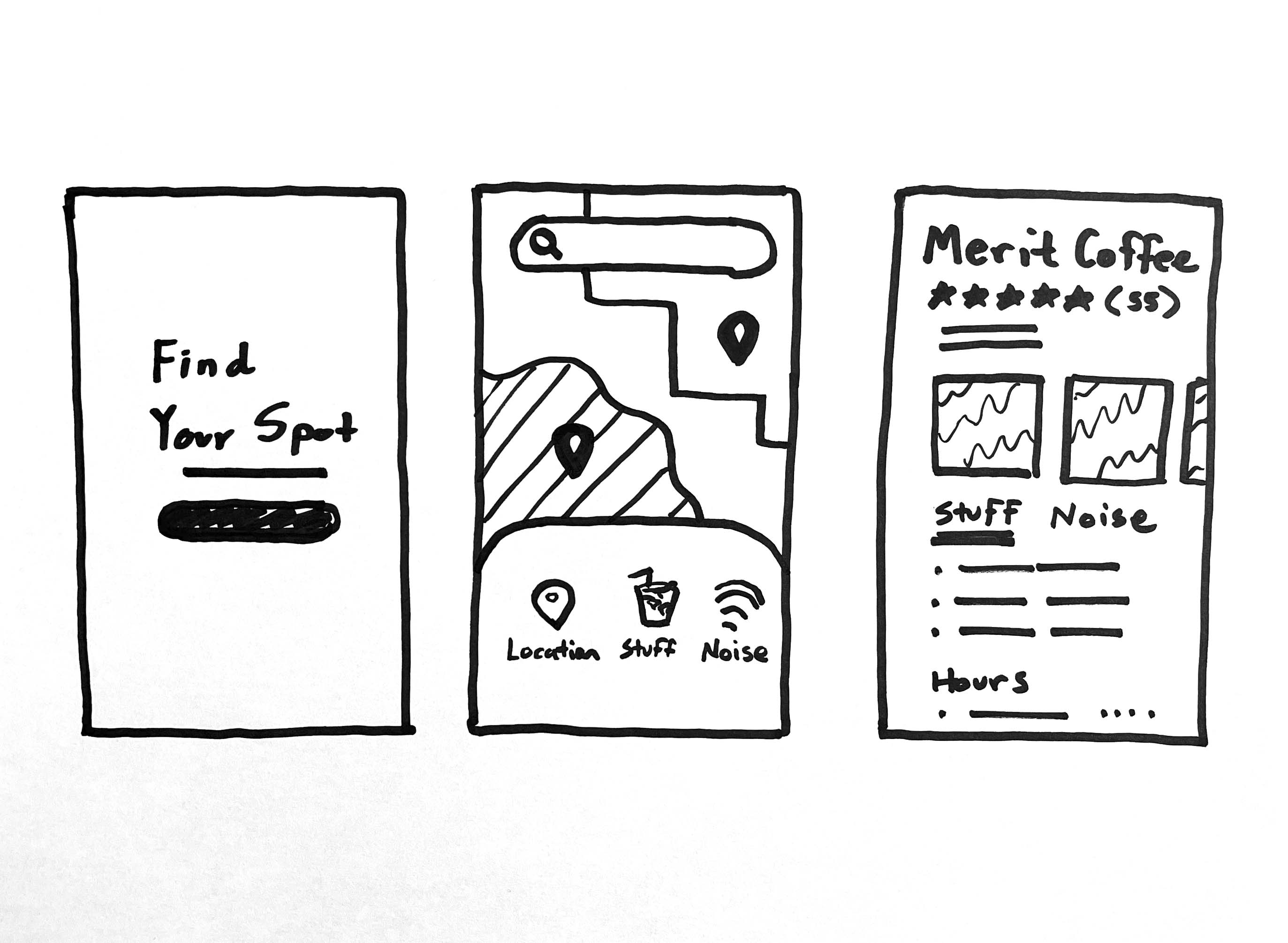 Mini Storyboard
After selecting the design of the most vital screen, I created a mini storyboard of the screen that would precede it and come immediately afterwards.
Day 3: Decide
After that, it was time to set the direction of the project further. The deliverable for the day was a refined and focused user flow sketched in more detail.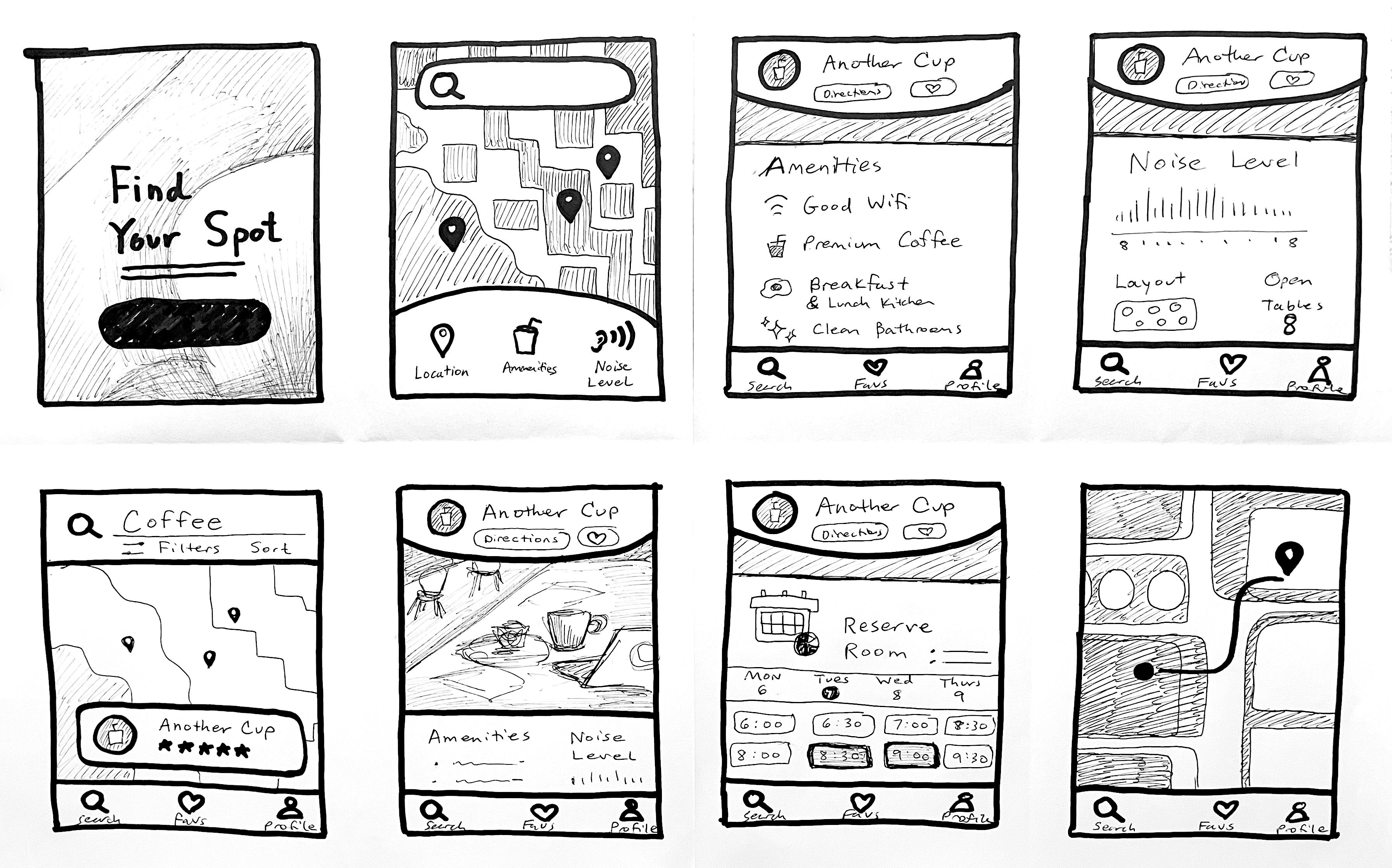 Refined User Flow
After iterating several designs, I landed on one that held several features: a map, a search bar, and three icons. These different features were meant to maximize the user's ability to curate their own search experience based upon what was most important to them in a remote work space.
Day 4: Prototype
It was time to create some hi-fidelity screens based on the sketches and brainstorming of the previous days. The deliverable was a further refinement of the user flow with hi-fidelity screens.
Designing by Story
As a way of further iterating PostUp, I continued the narrative and pictured the latter half of the project with a climax, resolution, and redeeming end.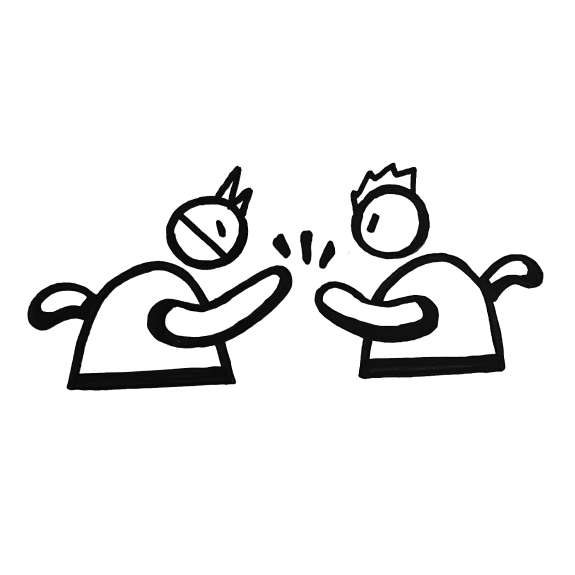 04
Climax
The hinge point of the entire project was based on a location feature that fit all the users needs.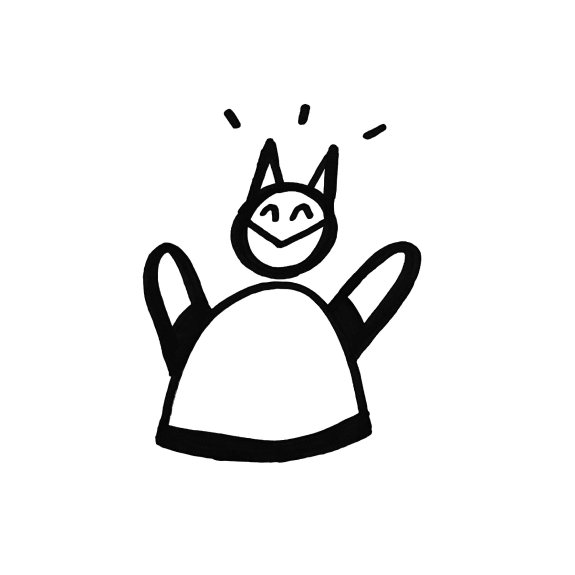 05
Resolution
Using the research and data collected, I was able to sketch and design mobile interfaces as solutions to finding the best location possible for remote work.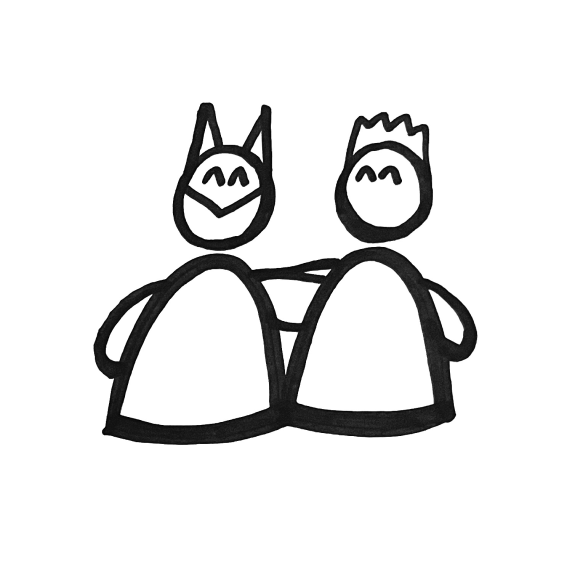 06
Redemption
While we all want our work to showcase excellence, remote work's merit often hinges on the space it is created. If this key component is off in some way, it shows in the work. Now, using PostUp, freelancers and remote workers can showcase excellence through a work environment free of distractions.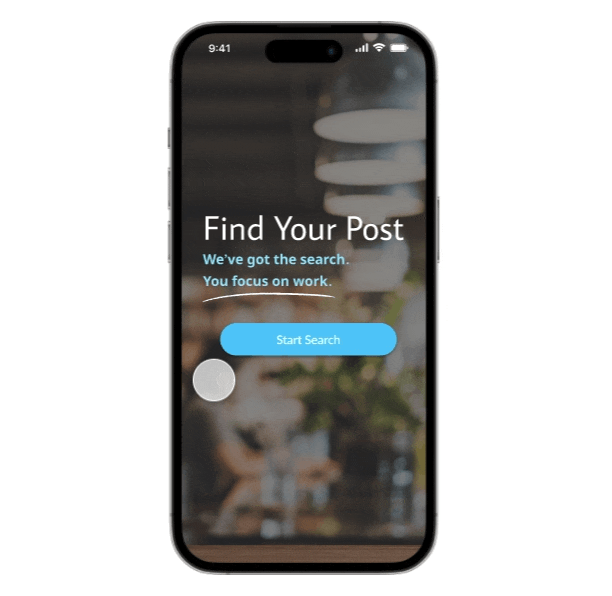 Hi-Fidelity Prototype
The flow of the prototype led to three different filters to quickly find a public work space: based on location, amenities, or noise level. From there, the user could look at the profile of the work space and see what they offered further with easy to read icons, ultimately leading to receiving directions to the desired location.
Day 5: Validate
For the last day, I conducted five in-person usability tests on the prototype, received feedback, and assessed the designs further. I had three main takeaways from these tests: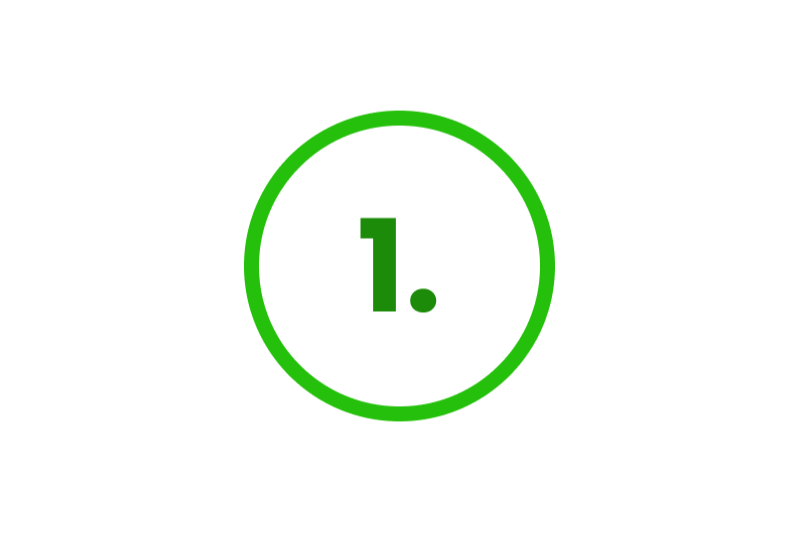 Location
The "Location" button could say "My Location" to be more specific about what the feature does.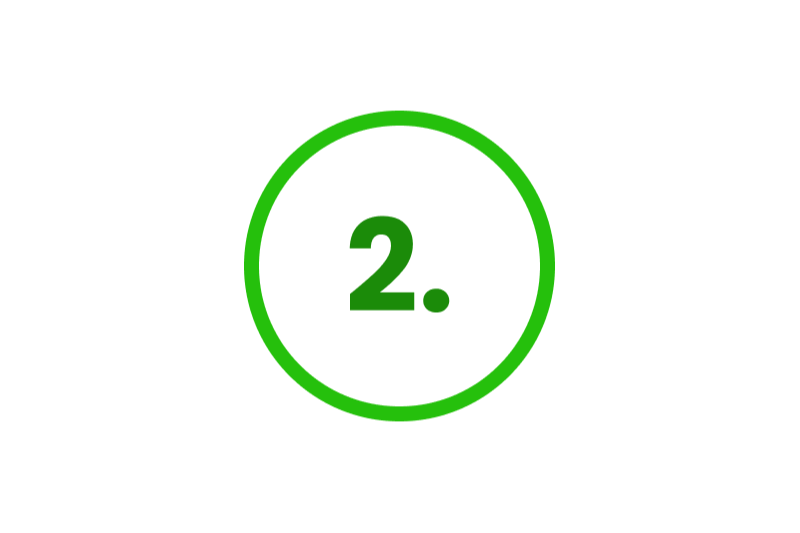 Noise Level
"Noise Level" stood out to one participant and asked more questions about it. He liked that there was a meter showing him the current level of noise and asked about the crowd, etc.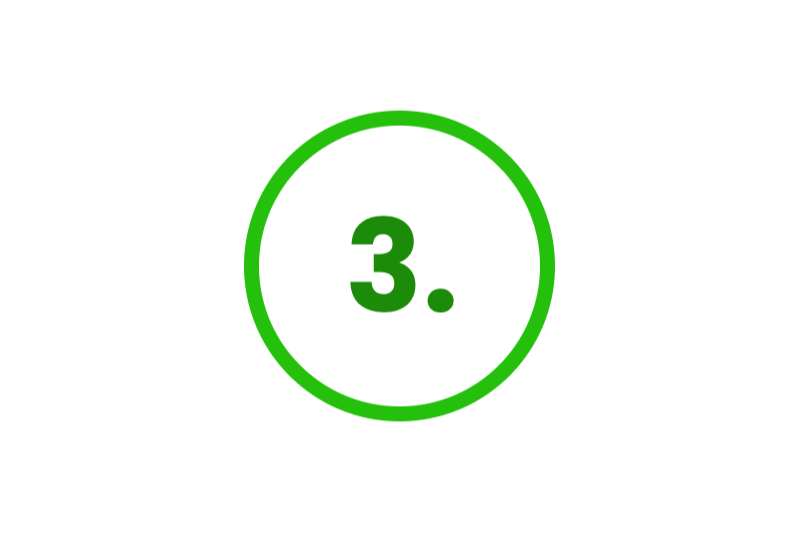 Profile
The "Profile" page was interesting to one participant - she wanted to know more about the coffee shop and use some of the features not fully filled out on the prototype like the "Order Ahead" button.
Actionable Insights
"My Location" would be a more accurate way to understand the starting point of the journey for the user so switching the language would be helpful.

It would be interesting to build out the features more fully like the Noise Level feature and the Reserve feature since curiosity was sparked by several participants.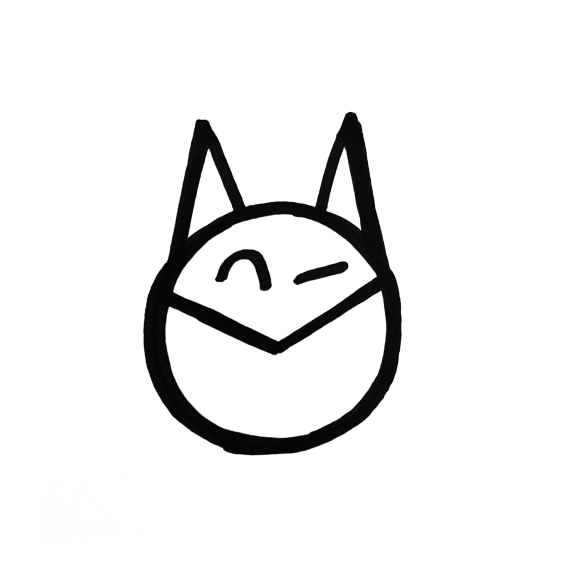 Conclusion
Designing this app through a modified design sprint was challenging and rewarding. A key takeaway I had from this experience was how true it is that our work environment affects the credibility of the deliverables we put forward.
Thank you for reading my case study!
Feel free to reach out if you'd like to work on a project together.