Kicky
Product solutions for an online gallery
This project is an ongoing work in progress with a start up company. The existing site was created by experienced developers but lacked a designer's eye.
Certain pain points the developers were getting feedback from centered on artists uploading images and setting the price of their artwork.
Problem
For artists, having a traditional gallery relationship can be an exclusive and complex system to break into. And if artists don't sell their work through a gallery, the admin and marketing workload is overwhelming on their own.
For corporates, fine art is a major capital expenditure. But businesses want access to fine art, not ownership.
Solution
Kicky is a distributed fine art gallery platform.
Artists earn passive income by renting their artwork while waiting for it to sell. Patrons receive a rotating gallery in their residential or business space. The solution helps artist thrive while businesses receive curated, local art on a rotating basis.
Scope
Ongoing project

Focus on e-commerce product solutions

Beginning stages of research and MVP feedback
Team
1 Lead developer

2 Associate developers

1 Lead Product designer (me)
Focus
UX/UI design

UX research

Usability for artists

Design Systems
This project has been a merging of interests for me, personally. Problem solving, curating, and iterating new solutions.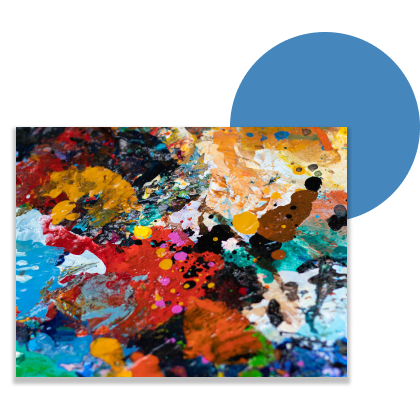 Opportunity
I've been given the opportunity to investigate pain points from artists, clarify their interests, and problem solve with delightful solutions.
Visual design is incredibly important in this project considering a main feature is an online gallery presence.
How might we help artists showcase their work well with knowledge of their intended audience?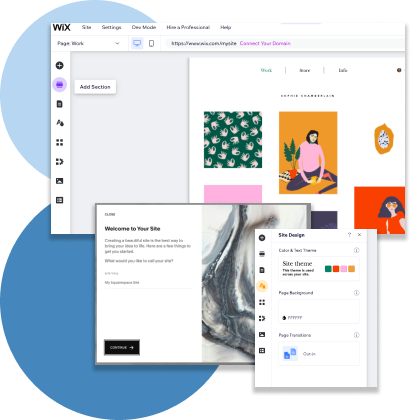 Heuristic Evaluation
As the start up begins understanding the landscape of online galleries, I led a research effort to determine competitors design layout for artists. A few highlights from this evaluation were:
Artists want to be able to edit their gallery easily

Using simple illustrations benefits education

Minimal, flat UI features increase understanding & customization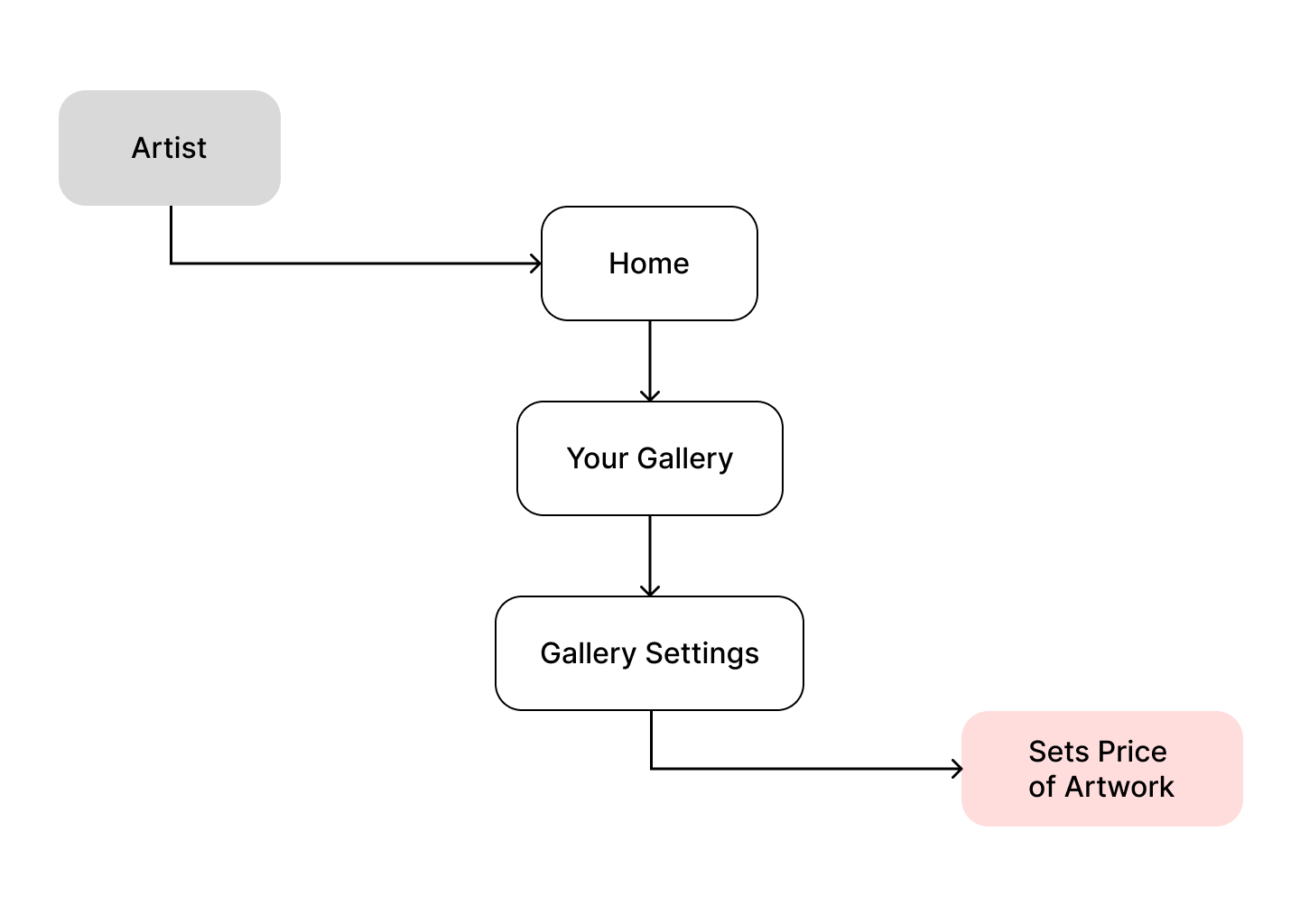 Iterations
Through the insights gained in the heuristic analysis, I created a simple user flow and a couple layouts of what could be a future gallery option for the start up. These initial designs are a first round in problem solving pain points in the MVP site and are soon ready to be prototyped, tested, and further iterated.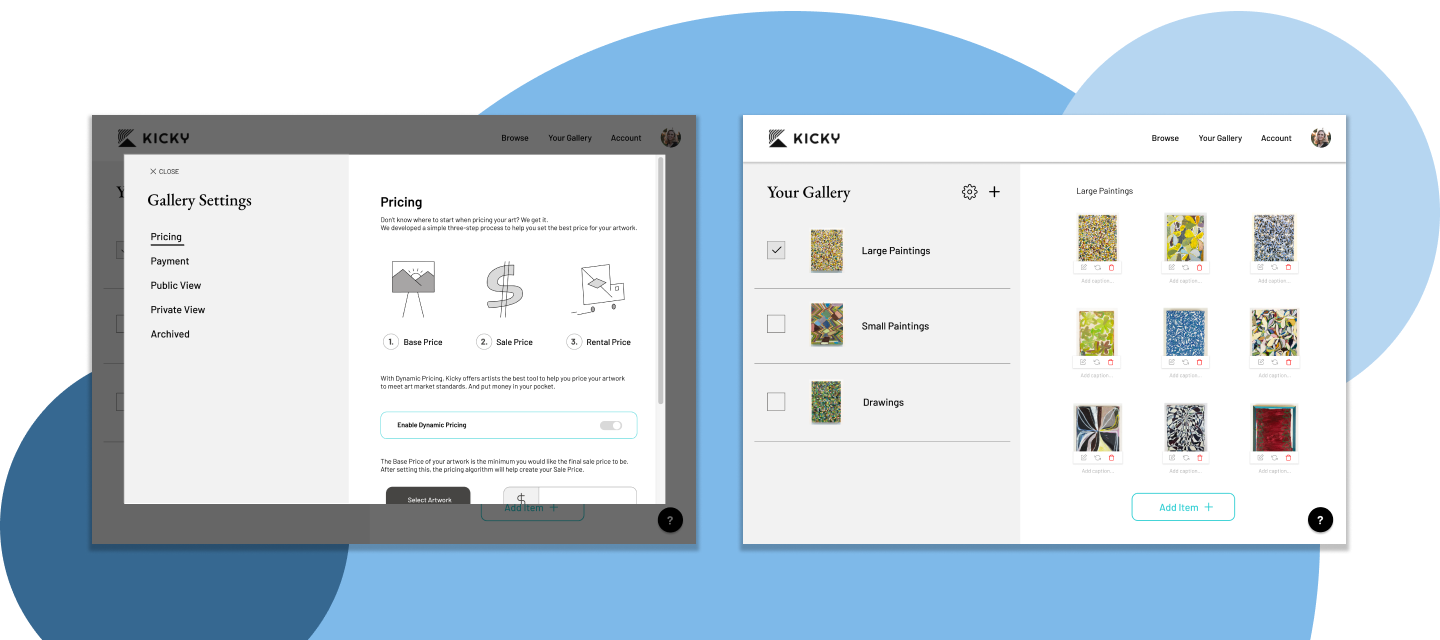 Learnings & Next Steps
So far, I've learned that it takes a host of patrons to support local artists.
As a practicing artist myself, I have learned first hand the difficulties navigating marketing, administrative tasks, and delivering paintings that I've sold. It has been a great experience trying to tackle these problems on a digital platform to help other artists. There are a few next steps as we continue to develop this project:
01
Usability Testing
One of the first things to work through next is to get feedback on our product from users and use this data to further iterate our design choices.
02
Artist Interviews
Since there is an entire database of artists who are already using this platform, I would conduct a series of artist interviews to record their pain points further.
03
Education
There are some unique features like pricing assistance, art handling, and other marketing tactics the platform can assist artists with that could be explored with design solutions further.
More coming soon!
As this is a current project, more research and design solutions are underway.