Aulos
A marketing education platform for entrepreneurs.
Entrepreneurs want excellent marketing, but don't have the time to distill confusing analytics language.
Our client wanted to "meet users where they are at" by providing marketing expertise in a concise and easy to understand format with helpful reminders, tips, and best practices along their business journey.
*For confidentiality reasons, the name of the company, certain screens, and sensitive information have been redacted from this study.
Problem Statement
How might we make an easy to understand "report card" for entrepreneurs studying marketing analytics?
The design process was different from some of my other projects in that it was non-linear, and focused more on building teamwork, ideation, and communication with a key stakeholder.
Solution
Aulos is a merging of ideas. The name refers to an Ancient Greek wind instrument with two ends, symbolizing the dual focus of the project: marketing and education.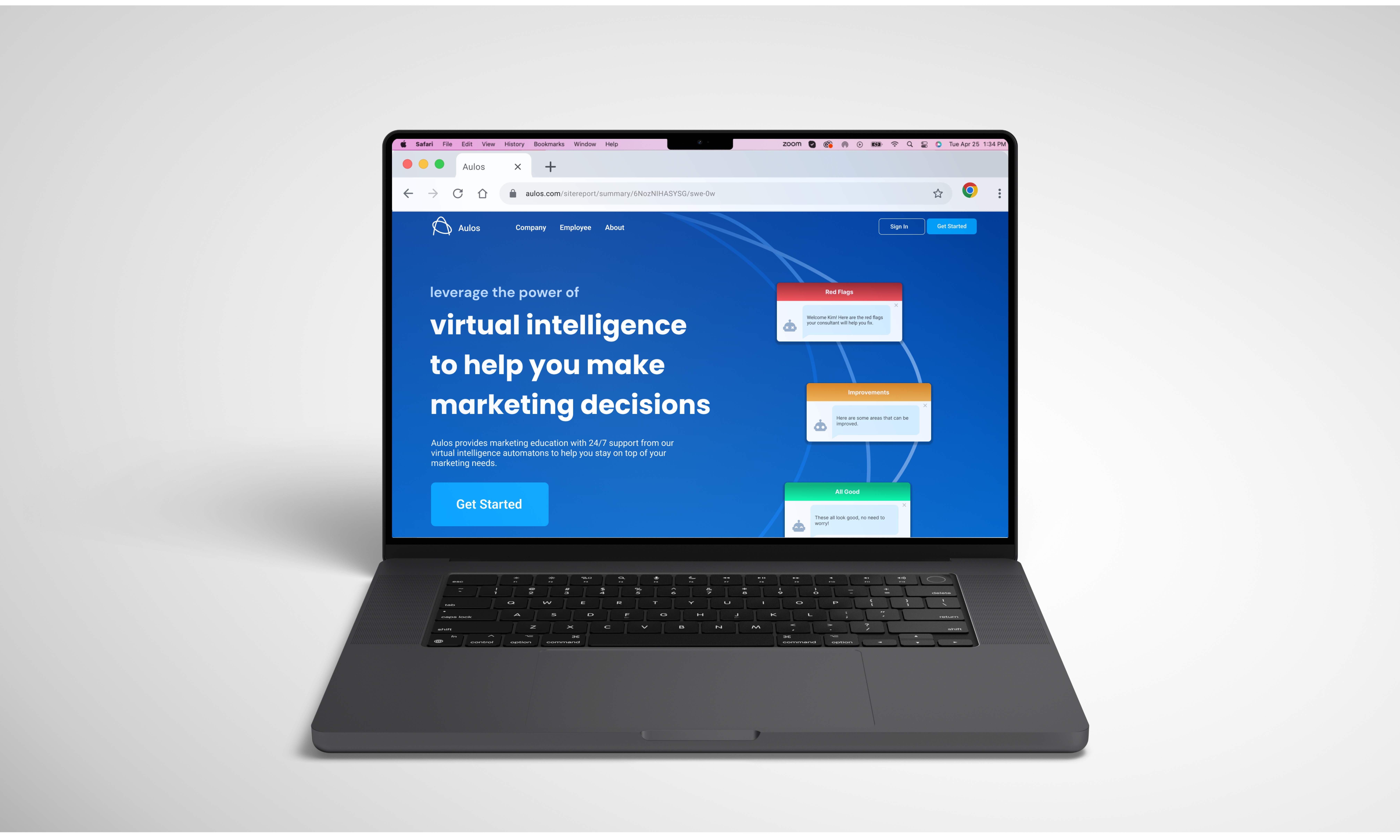 Project
Ongoing project

Originally, a 5 week design sprint
Team
3 Product Designers

1 CEO & Stakeholder
Deliverables
Sketches

Wireframes

Logo & Branding

Hi-Fidelity Screens
Timeline
5 weeks

Discovery - 2 weeks

Research - 1 week

Design Iterations - 2 weeks
Through this project, I learned that building a product is just as much about your team as your individual design contributions.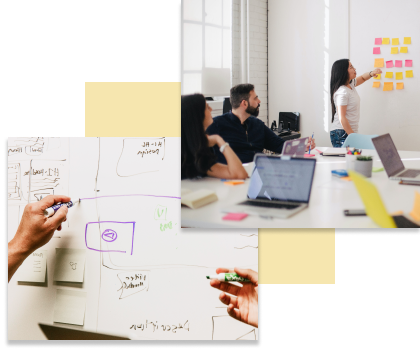 1. Kickoff Session
As our team understood the initial research compiled by our marketing professional client, we began to grasp the scope of the project and realistic deliverables for this 5 week sprint.
Leveraging the power of virtual intelligent "consultants", this web application would help entrepreneurs solve complex business issues related to e-commerce analytics.
This project was an excellent opportunity to problem solve for a client who was driven and focused on innovation.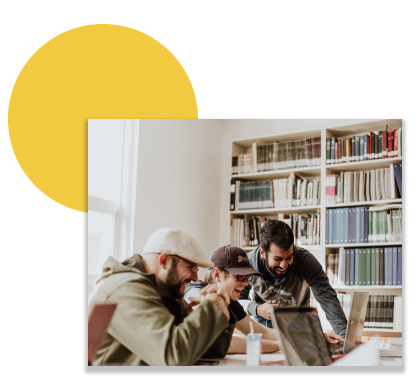 Teamwork
I thoroughly enjoyed working with a solid team of designers.
Having empathy for fellow coworkers, listening to their design choices, and problem solving together made this experience valuable and abundantly educational.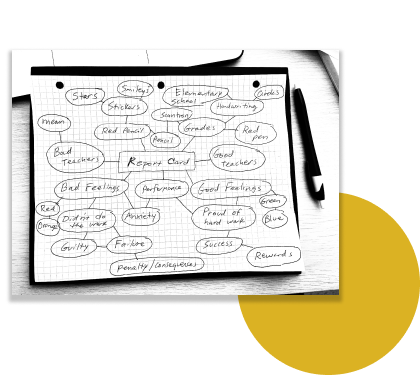 2. Brainstorm
This was my favorite part of the project!
Everything was on the table from the name of the product, to the logo, and web layout. Our team had fun collaborating and seeing what kind of vibe the project would have.
After engaging a growing curiosity in the project, our team began to design and build upon former research.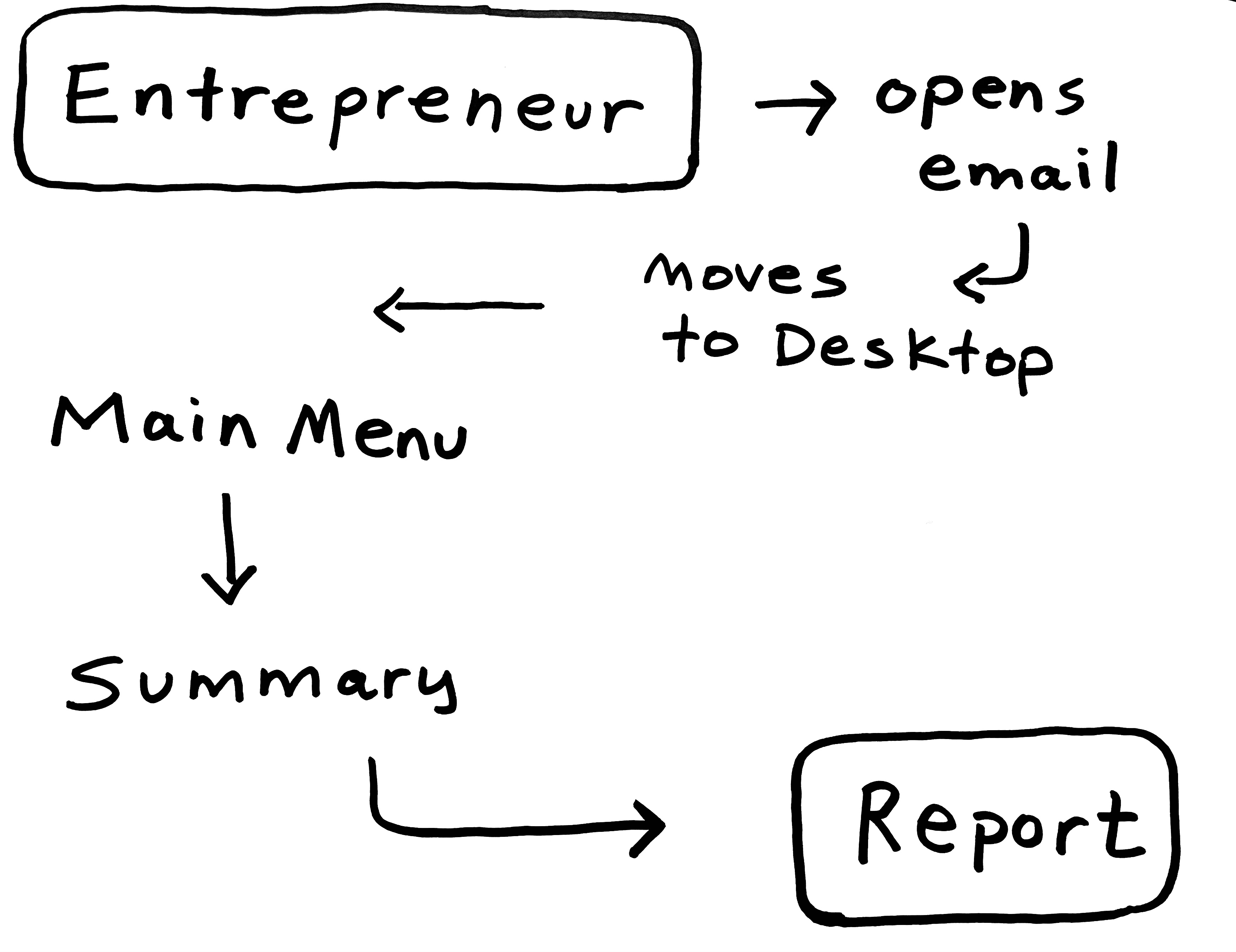 3. User Flow
For the flow of this project, the entrepreneur would get a text notification that would lead them to their email. This brief report would show them the highlights of their marketing performance.
From there, the desktop view was the main focus of the entire project where the user would navigate their way to see a marketing report with easy to understand language and educational tools.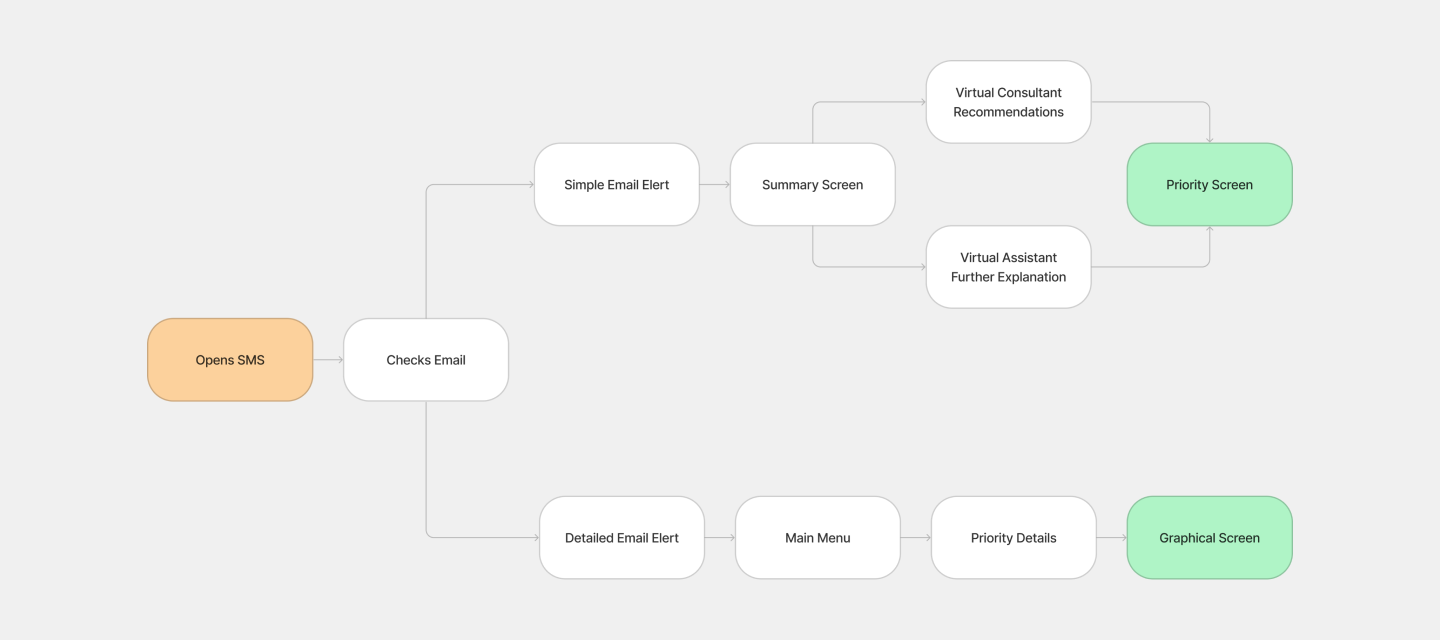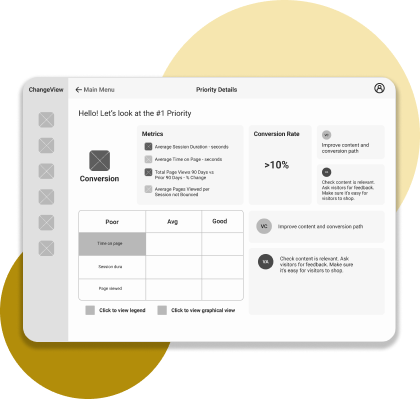 4. Peer Review
After establishing a solid user journey, the team took some time to collaborate and offer feedback to one another based on the client's business interests and our combined knowledge of design thinking best practices.
Through this collaborative effort, we were able to create the first series of low-fidelity screens to represent the user's path and our solution to the client's problem. This was is an important step for at least two reasons:
Teamwork means taking others ideas seriously and flexing where necessary.

Communication, humility, and big picture thinking moves the needle on a project.
Midway through the project, our team had to pivot. Our client gave us valuable feedback and our focus had to shift.
5. Final Deliverables
After receiving some valuable feedback based on our wireframes, we realized as a team we could not complete as much research and had to focus more on branding and visual design.
The client had some initial concepts of what was best for users based on prior research, but the ideas were not tested for usability. It was our team's challenge to provide deliverables to the client that met key design principles and could also be tested in the future.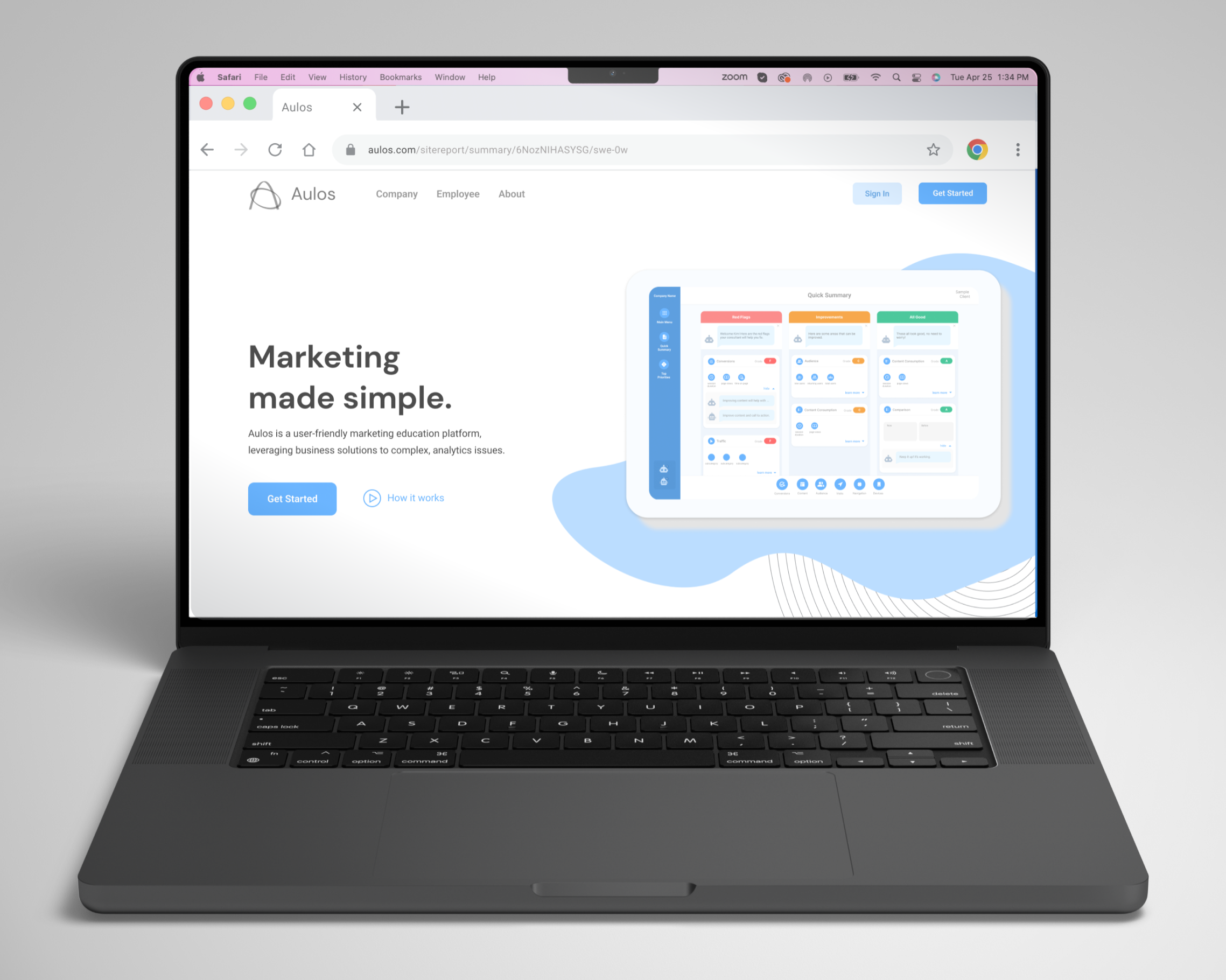 Hi-Fidelity Screens
At the end of the five weeks, we were able to deliver a series of hi-fidelity screens, ready to be tested and developed.
Here are a few samples of our project. Again, for confidentiality purposes, not all of the screens are present here from the user journey.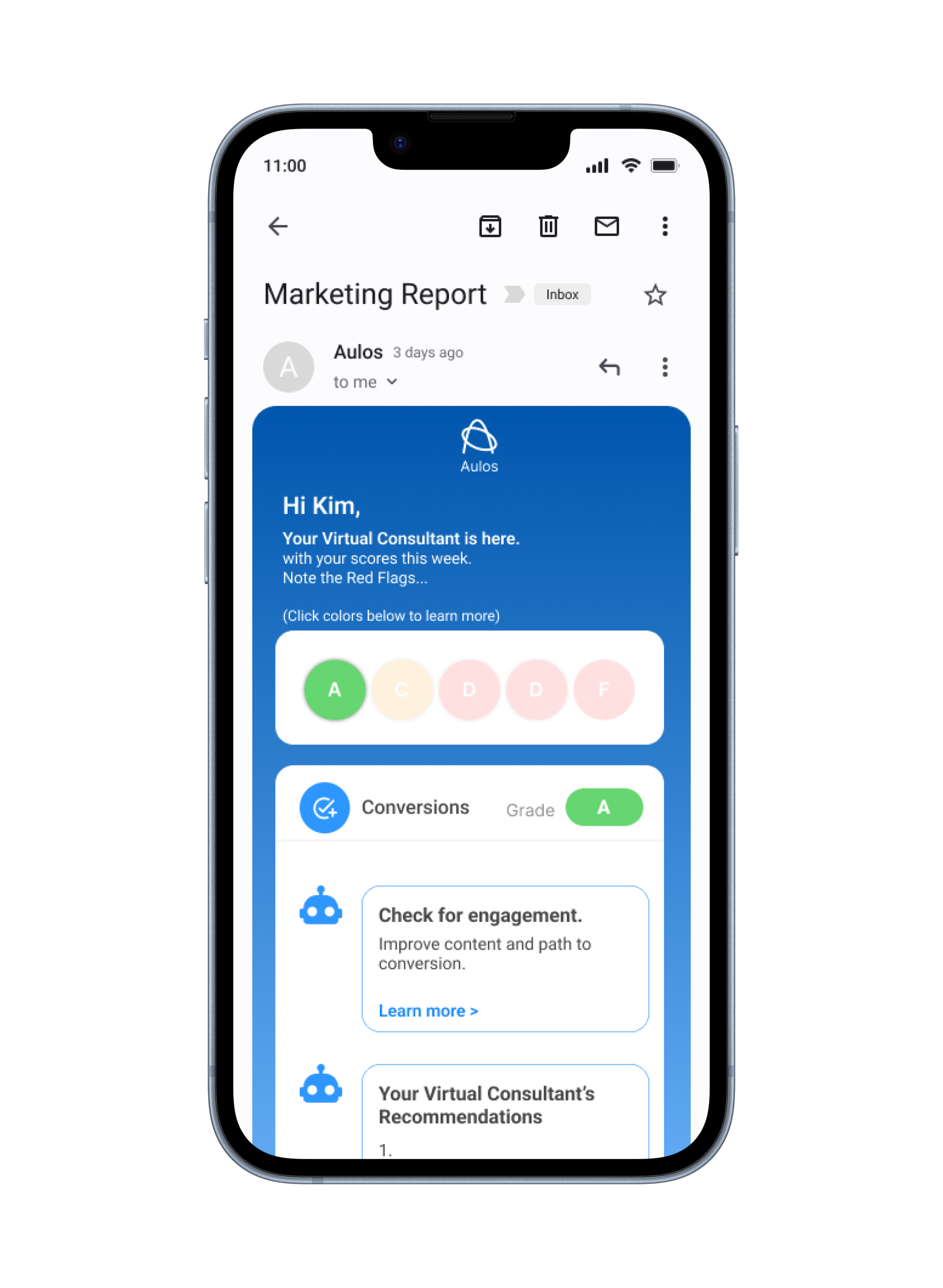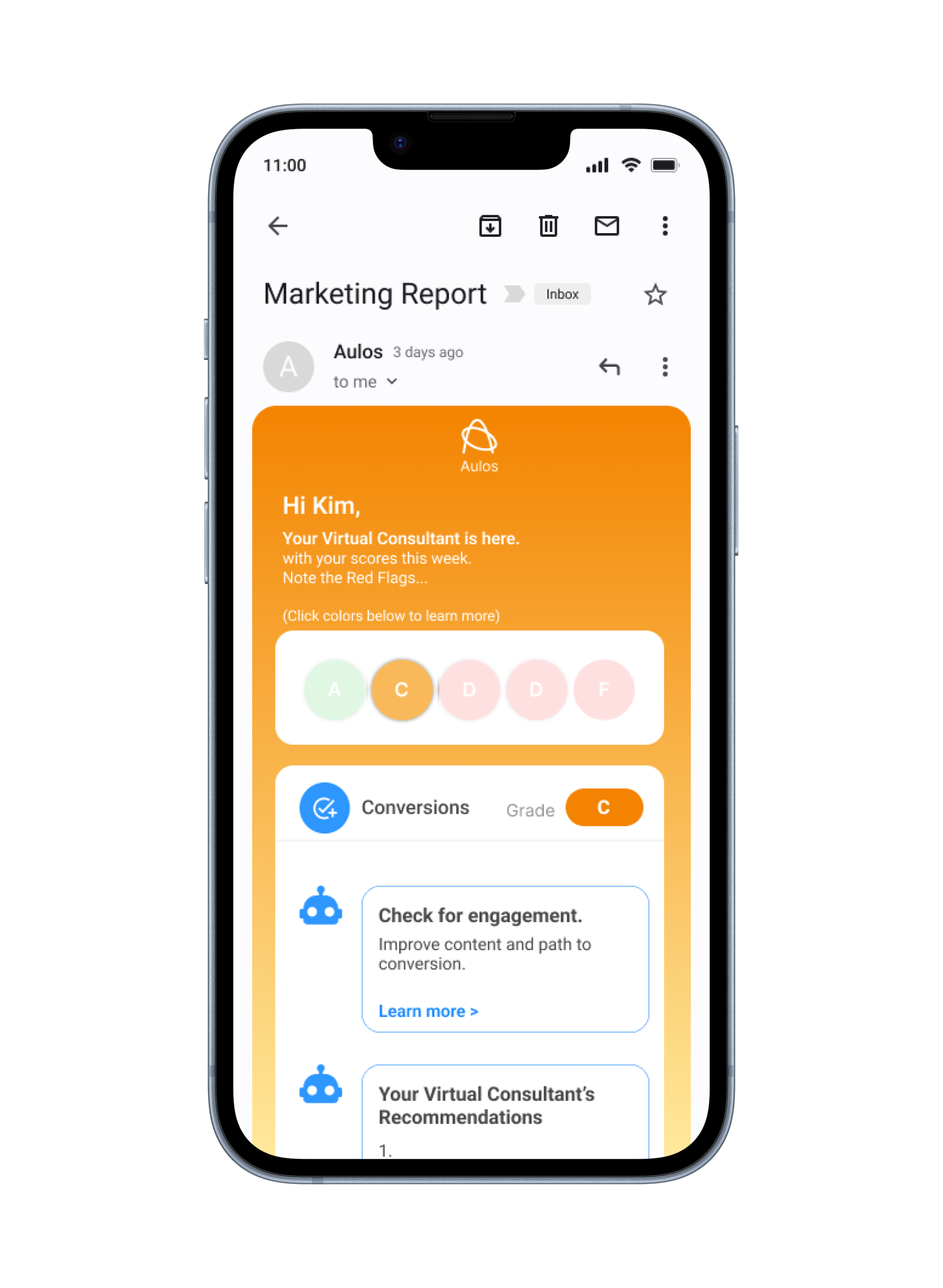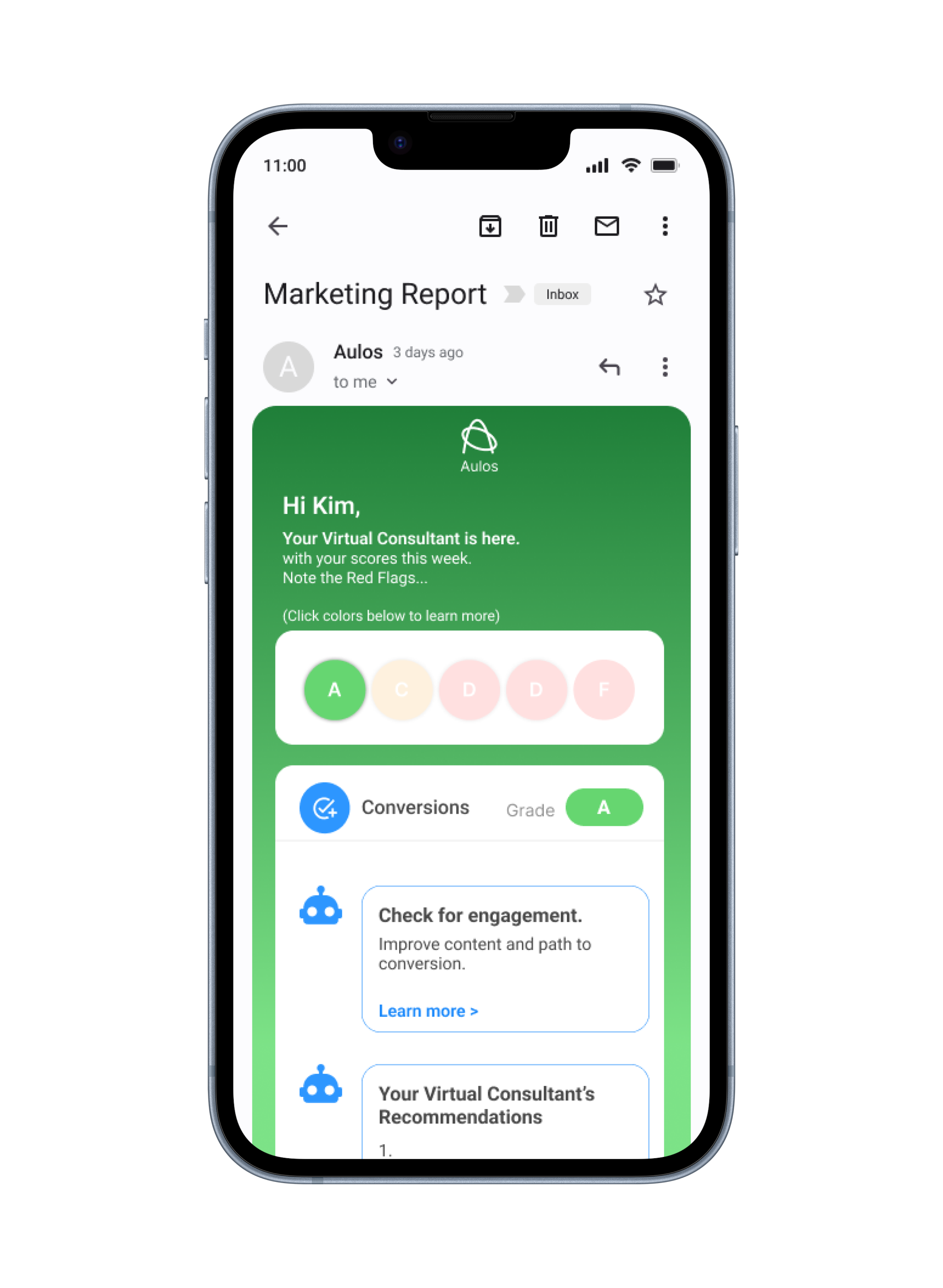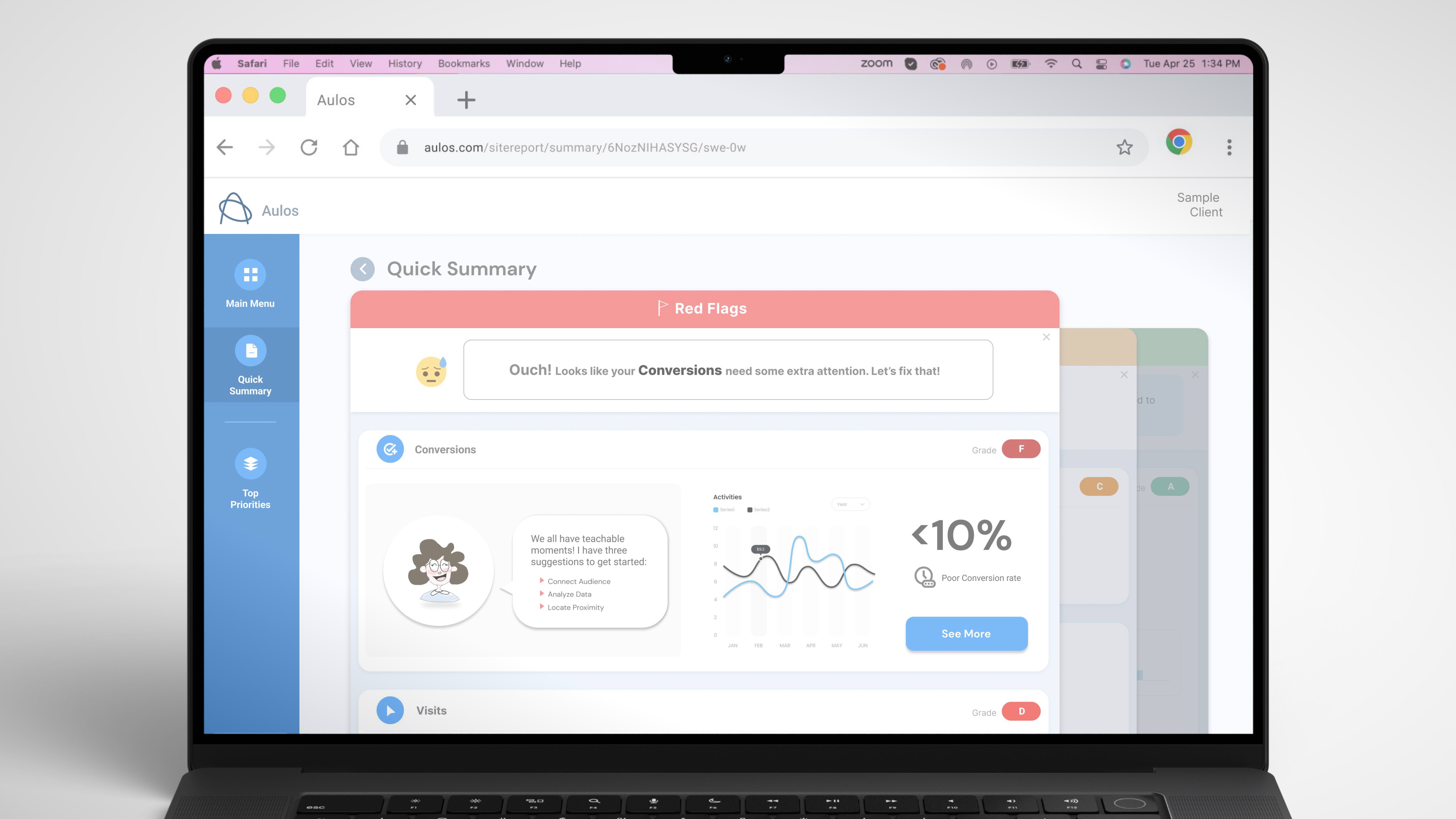 To begin the flow, an email summary report would prompt the user to look at their desktop for further investigation.
As a team, we worked on several iterations of marketing reports that clients would receive.
For my specific contributions, I tried focusing on making the educational features more human-centered with original illustrations paired with an easy to understand layout.
A key insight from the project:
Be flexible and listen to feedback while remaining engaged in the design process.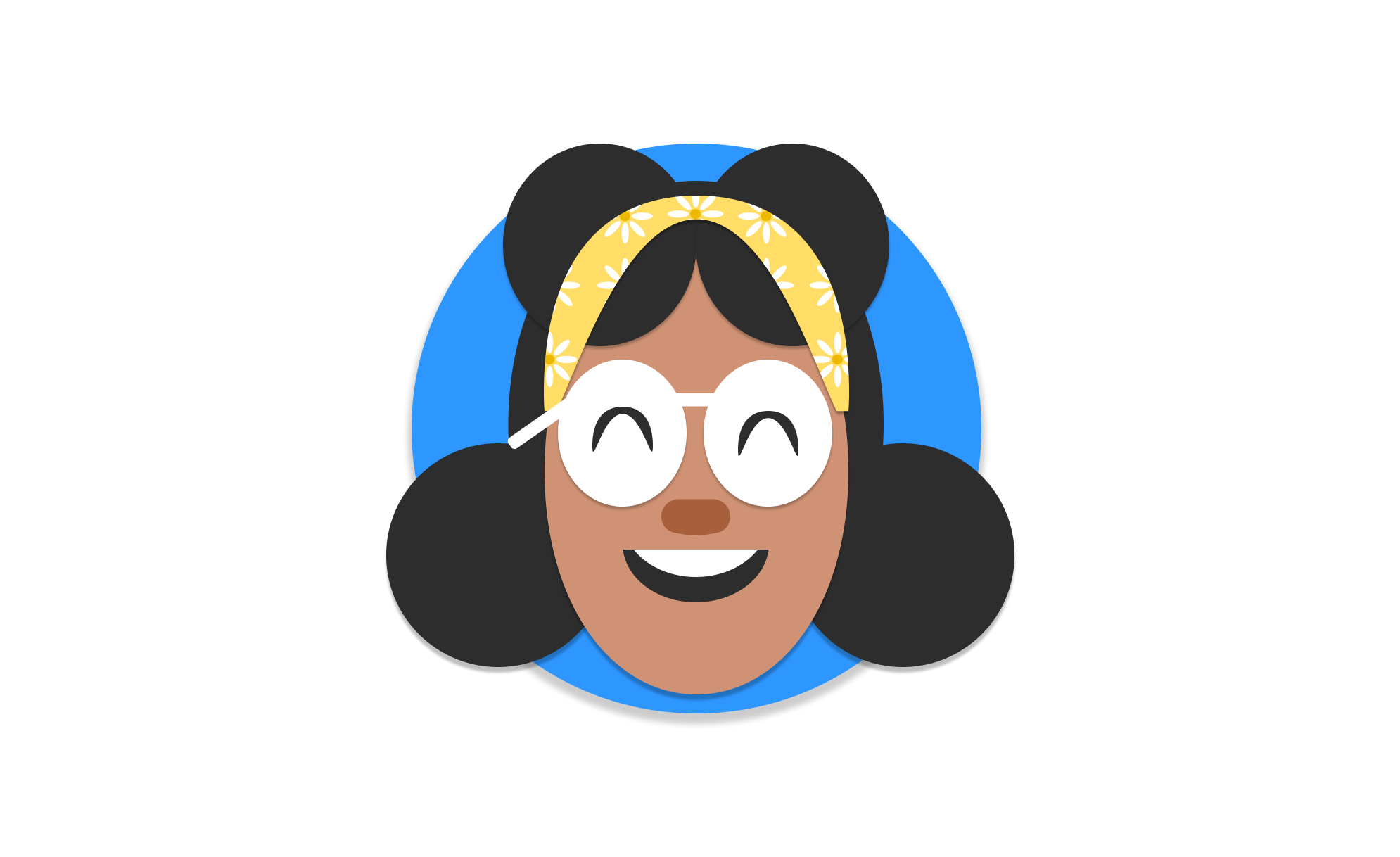 Iterations
As the project continues to evolve, the web app's interface continues to take shape. After communicating further about pain points and testing from the initial round of hi-fidelity screens, here is another round of iterations.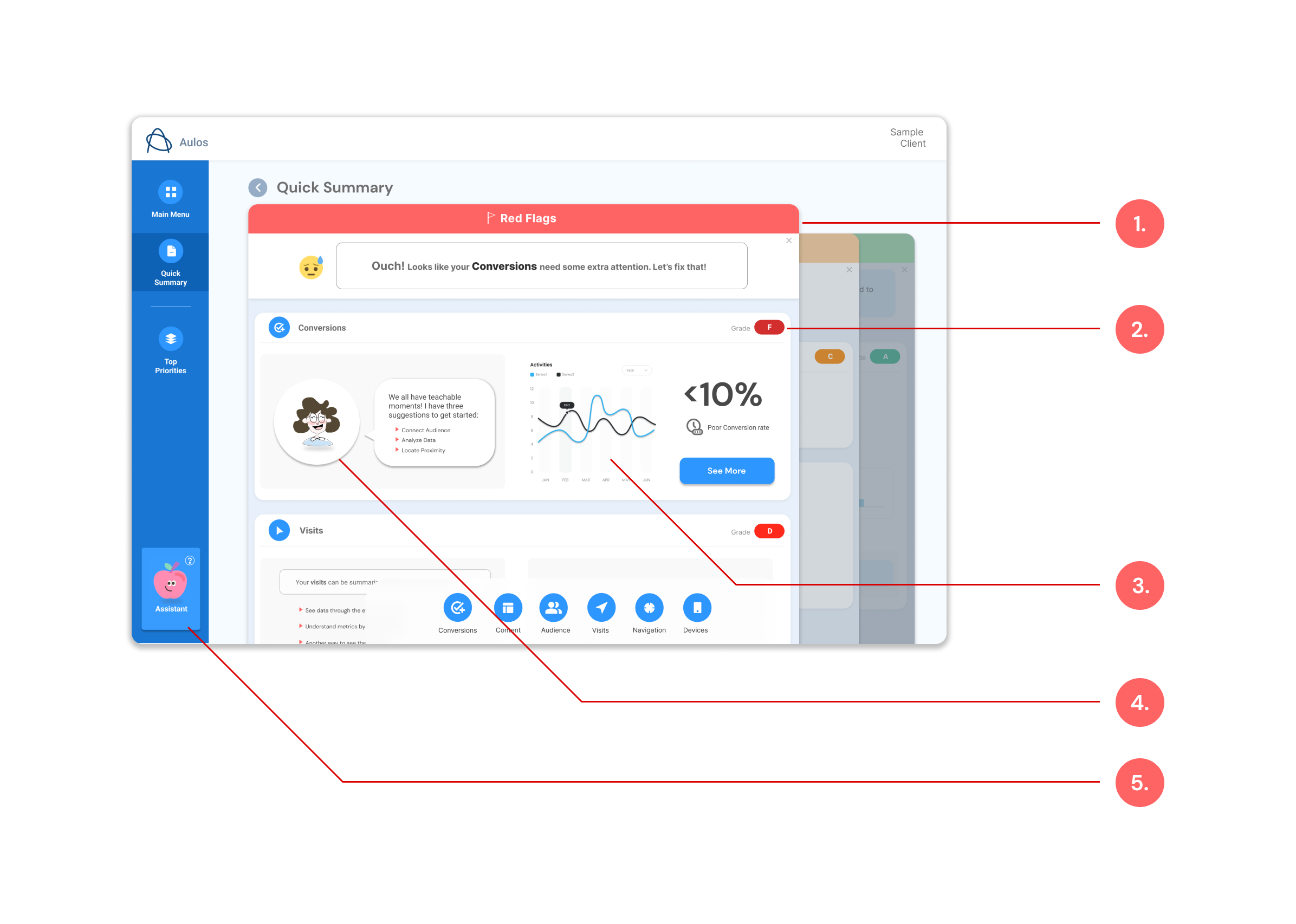 Before
The color of the tab was brightly colored to indicate urgency. But this confused the hierarchy of importance in the overall design.

The "grades" in the report looked liked buttons.

The graph was too small.

The teaching consultant illustration was also too small and not prominent enough for users to identify with the tool.

The entire sidebar needed to be redesigned, including the "virtual assistant".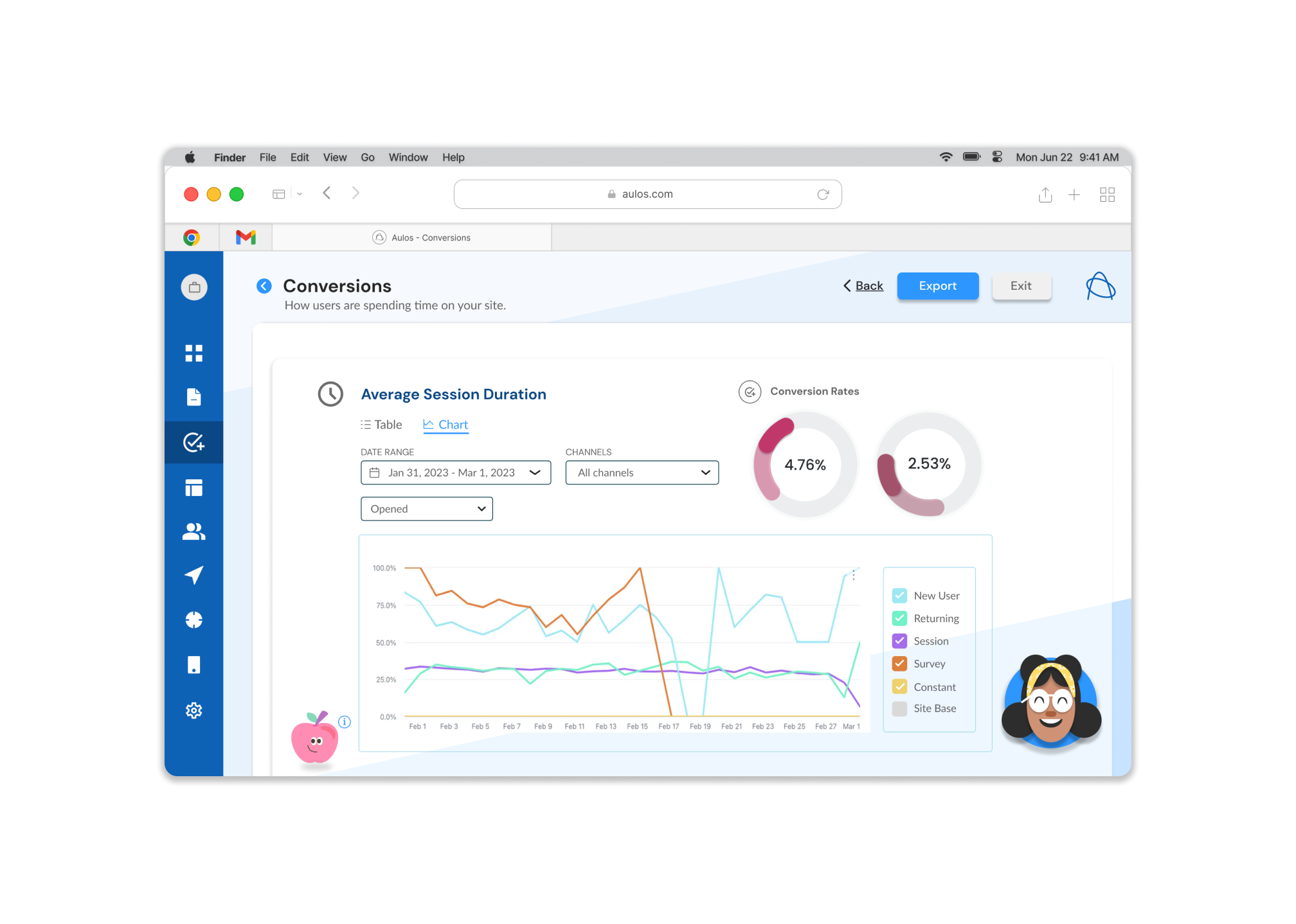 After
A cleaner interface with a more minimal approach increases readability and hierarchy.

Grades were shifted to the main screen and altered.

The visual asset of a graph was enlarged for readability and greater understanding.

The teacher was enlarged and put in a more prominent position for users to identify.

The sidebar of the web app included more features and shifted to a more minimalist approach with the option of an expanded format for greater legibility.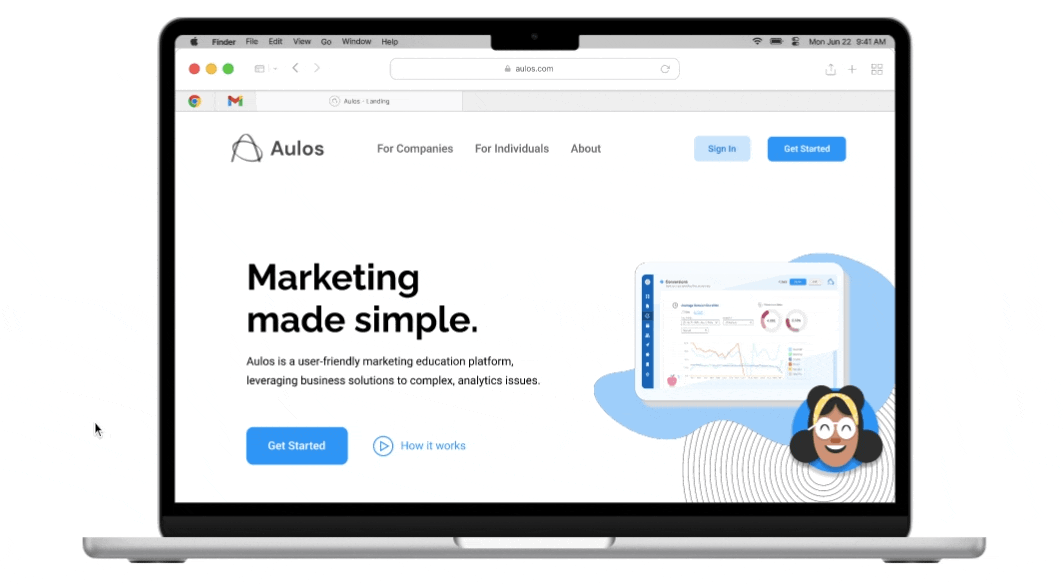 6. Takeaways
Teams who are unified making complex decisions together are an asset, especially when stakeholders support the agile design process.
Education is a big part of the UX client relationship. Listening, learning, and teaching are all a part of the design process and understanding the user's needs.
Next steps
As I continue this project with this client beyond the five week sprint, there's a few things I'll continue to work through and refine.
01
Refined Research
With more time and resources, I would have included a survey, A/B testing, and a card sorting test to find out more about our client's navigation features.
02
Refined Illustrations
While the illustrations served their purpose for this design sprint, I would continue to iterate on the samples and create a refined set of personalized "assistants".
03
Refined Roles
For our first time working together, our design team functioned at a high capacity. However, if I were to do another project with the team, I would like to have an "assignment" period where each of us took a role and stuck with it for the duration of the project to increase efficiency.
Thank you for reading my case study!
Feel free to reach out if you'd like to work on a project together.